Local artist Liz Reutlinger is going the extra mile to help Jefferson County animals. When you commission an oil painting portrait of your pet from Liz, she will donate 50% of her fee to us.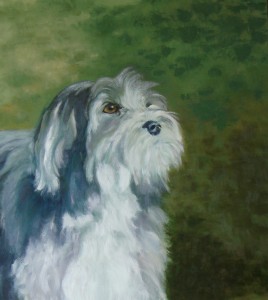 Liz meets with the animal first and then works from photos she takes as well as those provided by the family if they wish. She invites her clients to view the painting before it is completed to make sure it meets their expectations and captures their pet as they envision. Liz says that any commission work she does is guaranteed. "The person is not obligated in any way to purchase the portrait if they are not happy with it," she says. "It is something they will have for a long time, and it's extremely important to me that they are happy with it."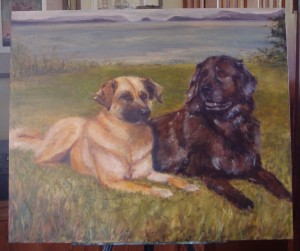 Here are a few samples of Liz's oil paintings. For more information, call her at 360-385-6602 or email her on her gmail account: append "@gmail.com" to ElizabethReutlinger.