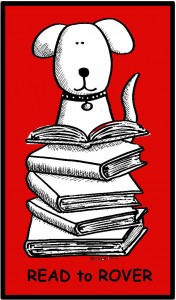 "Come on over and READ to ROVER!" That's the invitation we've extended to Jefferson County children since 2004. Olympic Mountain Pet Pals originally teamed with the Port Townsend Public Library during the summer to enhance children's love of reading through the use of therapy dogs.
Now during the school year, the READ to ROVER teams work with second graders at Salish Coast Elementary School in Port Townsend and the Chimacum Creek Primary School in Port Hadlock. There continues to be a summer and an after school program at the Port Townsend Library.
Click on the photo below to view a video describing the Read to Rover program.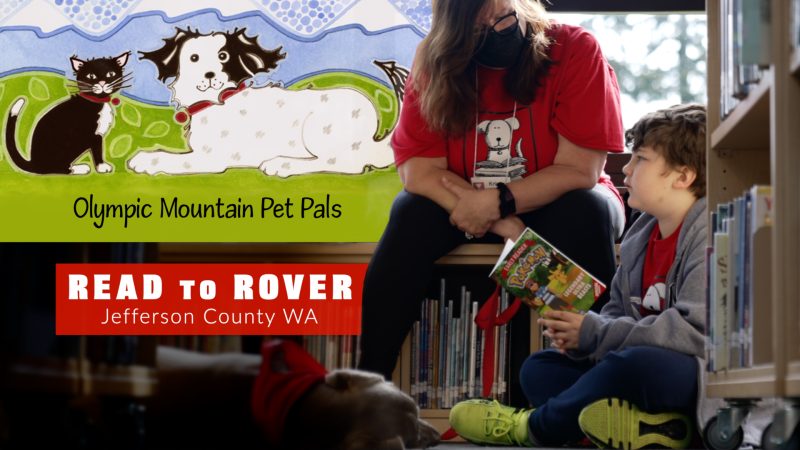 Research shows that children who are learning to read feel more relaxed and less self-conscious when reading to animals. The program aims to improve reading skills, nurture a lifelong love of reading, and help children build bonds with animals.
Currently forty volunteer teams in Jefferson County have completed their training and are now actively serving as registered therapy dogs.
For those in Jefferson County, WA wanting more information about the READ to ROVER program, contact Donna Geer at 360-355-6123 for Salish Coast in Port Townsend, Carla Ellis at 360-385-3950 or Kim Pratt at 360-385-3852 for Chimacum Creek, or Alicia Johnsen at 360-765-2942 for Quilcene (currently on hold).