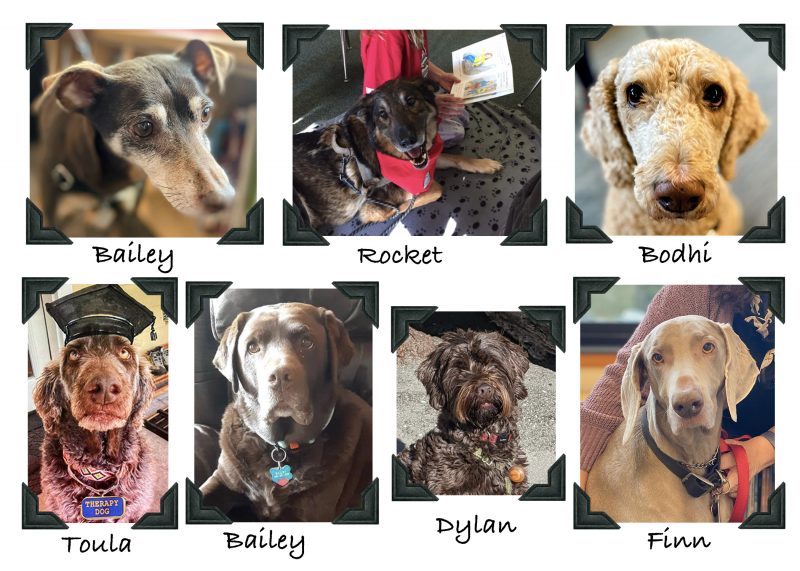 With the challenges of COVID and its impact on the schools over the past two years, the Read to Rover programs at Salish Coast Elementary School in Port Townsend and Chimacum Creek Primary School in Port Hadlock started the year with fewer teams willing to risk exposure to second graders who then weren't eligible for the vaccine. Over time, several teams have decided to return and we have added new teams that recently passed our therapy dog test.
We are thrilled that we have added 5 new teams at Salish Coast, doubling the size of that program. We welcome Aimee Dailey-Fallat with Bodhi, Janice Chappuis with Barry, Kristina Kelley with Finn, Collene Funk with Bailey, and Araya Sol with Toula. In addition, Chimacum Creek Primary School has added new substitute teams, Debaran Kelso with Rocket and Karen Sherwood with Bailey.
Thanks to Georgia Towle who has restarted offering therapy dog tests on an approximately once a month schedule.
Congratulations to all of the dogs on becoming Pet Pals Therapy Dogs!